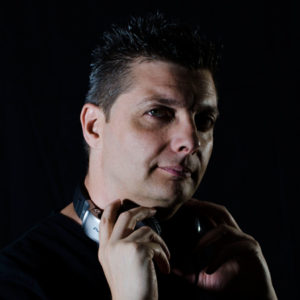 Mauro Perrotti, noto con lo pseudonimo Dj Mauro Fire, nasce a Ruit auf deu Fildern in Germania nel 1974 , appassionato di musica sin da piccolo, inizia la sua carriera artistica da dj a livello amatoriale durante la prima adolescenza in una radio locale gestita da suo zio paterno in provincia di Avellino.
A 16 anni iniziano le sue prime serate con un pubblico fatto di amici, serate che diventeranno ben presto eventi di piazza e di lì collaborazioni con locali ed artisti di spicco.
Tramite la " Good agency" e la "10 e lode" diventa dj supporter di Alexia, Corona, Taleesa, Gigi D'Agostino, Fargetta, Molella, Coccoluto, Todd Terry e moltri altri. Lavora per un anno a Radio Ibiza nel "Go go time" con Giampiero. Diventa molto conosciuto nell'area di Napoli nord con lo pseudonimo di Dj Fire.
I generi più amati da Dj Mauro Fire sono l'elettro-house, future-house e tribal-house ma può dirsi un dj a 360° sapendo ben miscelare i vari generi passando dall'house alla dance dalla progressive all'elettro…
Nel 2016 inizia due grandi progetti: la collaborazione con l'amico fraterno Dj Martello con il quale formerà i "74 bros" ( duo che darà vita a molteplici brani in collaborazione anche con altri professionisti) e la formazione di un gruppo i "DanceTribalAfro" (Dj Mauro Fire – Ciaki Ciaki Marrukke – Maria Afrodite) con il quale Dj Mauro Fire si esibisce con brani internazionali pop rivisitati in versione dance tribal.
Nel 2010 inizia la nuova avventura artistica come producer realizzando vari brani in collaborazione:
Loveyourself gang – The sun and the moon
BeatBro – Stay
BeatBro feat. Myky – The Game Of Love
Loveyourself gang – Don't let me go
BeatBro – Love is my drum
Loveyourself gang – Universal Fantasy
Loveyourself gang – La vida
Loveyourself gang – I'm ready to start
BeatBro – Another Life
Ed ancora:
Dj Mauro Fire – Disco Life (al III° posto nel 2015 su Italian Dance Chart)
Dj Mauro Fire – Project S.H.
Dj Mauro Fire – The Strenght of a woman (al III° posto X 2 settimane su Italian Dance Chart 2016)
Dj Mauro Fire – Senza fermarsi mai
Dj Mauro Fire – Under your spell
Dj Mauro Fire – Once again (remix) (vincitore beatport contest 2016)
Dj Martello/Mauro Fire/Tozzi – Hello bye (HitMania 2016)
74bros – Pill
74bros – My mystic world ( Hit parade Dance # Green Valley 2016)
74bros vs Tozzi – Cuccumeu caffè (Hitormentoni Summer 2016)
74bros con Massimo producer – Black Africa (Hit Mania Champions 2017)
74bros – It's my love ( Hit Parade Dance # Sankey 2017)
74bros – Mi sono innamorato di te (cover remix)
74bros – Dream
74bros – I'm ready
Dj Mauro Fire vs Dj Martello – Tuch me
Dj Mauro Fire & Dj Martello – All in one night con la 5howtime music (Svizzera),
Dj Mauro Fire – What about con la Wolfrage (Olanda).
Lo possiamo ascoltare con la sua FIRE DANCE SELECTA su molte radio tra web e fm tra cui:
Radio Hemingay, Radio Dance Network, Radio House Smile, Radio Dance Studio Roma, Radiodiscohits, Like Radio, The Network Dance Radio, Radio Enter Music, Radio Stereo5.