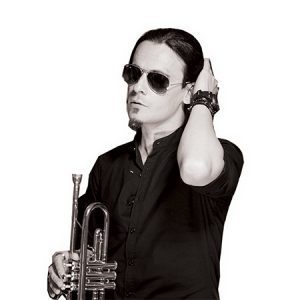 Joe Berte' nasce a Messina(Sicilia).
Artisticamente appare sulla scena musicale nel 1994.Ottobre 2008 pubblica il suo primo disco,Successivamente realizza un remix ufficiale per DANNY TENAGLIA , da qui la sua carriera di produttore discografico sbarca su varie label di fama internazionale entrando in breve tempo a far parte di moltissime classifiche con i suoi brani dance "TEMBLEKE", "COSITA", "THE QUEEN OF THE NIGHT", "I GOT YOU", "SIN TU AMOR", "DANCE IN THE STARS", "ESTO ES EL GUACO" , "TELL ME WHY", "BOOM BOOM", BAILANDO e molti altri…..trovandosi su compilation del calibro di HIT MANIA DANCE, 105 COMPILATION…. ecc ecc
Attualmente proprietario e direttore artistico della prestigiosa etichetta discografica CLAW RECORDS
E' il Remixer ufficiale dei: FLY PROJECT, WILLY WILLIAM, CAPAREZZA, FEDERICO SCAVO, ALBERTINO, CHRIS WILLIS e molti Altri…..
Vincitore del prestigiosissimo premio siciliano "SICILY MUSIC AWARDS 2013-2014-2015-2016-2017-2018
PREMIO MIGLIO BRANO POP PRODOTTO IN SICILIA NEL 2018 CON "ANIME D'ESTATE"
THE BEST SICILY PRODUCER IN THE WORLD 2014
DJ MUSIC AWARD 2016-2017
3° NOMINATION AL DANCE MUSIC AWARDS 2017