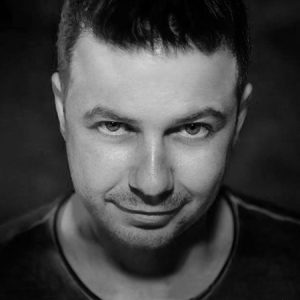 Danilo Orsini è un dj e produttore italiano, dal 1994, ha al suo attivo molti singoli dance e collaborazioni con diverse label italiane ed estere.
Suona in diverse console italiane:
The Club ( MILANO), The Beach (MILANO), Hollywood (MILANO), Mama ( Piombino – LIVORNO), 24 Twenty Four (LATINA), Ombelico (LATINA), Club 42 (LATINA), Felix (Latina),New Bird (LATINA), Miami Beach (LATINA), Valentina (LATINA), Tua (Terracina – LATINA), Sombrero (Terracina – LATINA), La Bussola (San Felice Circe – LATINA) – Area Disco (Frosinone) – Easy Life (Fontana Liri – Frosinone)
Dal 2001 al 2004 apre a Frosinone numerosi live di grandi artisti nazionali:
Luca Dirisio, Francesco De Gregori, Francesco Renga, Tony Esposito, Daniele Groff, Nicolò Fabi, Le Vibrazioni, Tiromancino, Mike Francis, Adika Pongo, Enrico Brignano.
Nel 2004 intraprende la carriera di producer e remixer diventando noto grazie ad alcune produzioni dance e remix entrate in varie classifiche nazionali ed internazionali.
Nel 2010 viene incoronato dal magazine "Trend" , come Top Italian New Talent Dj & Producer tra tutti i deejays d' Italia.
Nel 2011, numero 4 nella classifica Top djs Italy, numero 86 della World Dj Directory su 350.000 djs e alla posizione numero 1 della Top Favorite Local &International Dj Rome, charts stilate dall'importante classifica americana thedjlist.com.
Dal 2011 al 2012, inizia il percorso delle "FASHION PARADE COMPILATION", selezione di tracce house in versione estesa e non mixate tra loro su cd & digital download, in uscita stagionale, prodotte da ONLY THE BEST RECORD INTERNATIONAL LABEL e distribuite da SELF.
Dal 2012 al 2016 firma tracce Electro House per diverse label estere:
Break it down – Fuckin Bass Up – Don't let it catch U su Fourpeas Recordings (Miami Beach – Florida) – Touch my bass on Pop Rox Muzik (Los Angeles – California) – Jump & Bounce su 5howtime Music (Zurico – Svizzera) – Ramses su Digital Empire Vip (Perù – Latino America) – The Match su Digital Complex Records (Latin America) – The World Of Noize su Complex Drop Records (Perù – Latino America).
Nel 2014 suona all' Umf Radio @ Ultra Europe 2014, Croatia
Nel 2015 suona all' Ultra Boat Party @ Ultra Europe 2015, Croatia
Nel 2017 inizia la collaborazione con il noto cantante cubano Shainy El Brillante arriva "Con Tò"e nel 2018 con la partecipazione del noto dj polacco Dj Combo il follow up "La Conoci Bailando", singoli electro latini inseriti in oltre 100 compilation, licenziati in tutto il mondo, supportati da tantissime radio, magazine e djs del mondo latino e non, raggiungendo la vetta in diverse classifiche radio e download.
A Luglio 2019 esce su Executiva Music il nuovo singolo "Es Todo Para Mi".
ll DJ Producer mantiene la formula di successo che ha caratterizzato i singoli precedenti: un sound latino autentico e coinvolgente, e la voce calda del cantante cubano Shainy El Brillante.
Es Todo Para Mi è attualmente in rotazione radiofonica e televisiva in molti paesi: Italia, Spagna, Francia, Portogallo, Svizzera, UK, Norvegia, Repubblica Ceca, Russia, Serbia, USA, Canada, Grecia, Cuba, Messico, Brasile, Costarica, Guatemala, Perù, Argentina, Panama, Honduras, Paraguay, Uruguay, Repubblica Dominicana, Colombia, Venezuela, Ecuador, Thailandia…
Artista poliedrico, il suo stile musicale spazia tra Dance, Jackin House, Tribal House, Latin House e Electro Latino