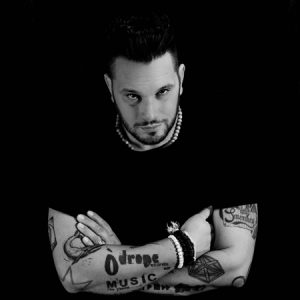 Nato in Italia nel 1981 dove vive e lavora. Viaggia molto per la sua professione da anni, influenzato in modo decisivo dal suono tipico degli anni '90. Impronta il suo mood nell' house, tech e nella deep house. Dal 2014 ha diretto la Label Cablage Records nella sua nazione.
Si esibisce in varie località italiane e straniere. Molto importante la sua presenza come resident DJ al Club 80's Haus di Courmayeur, dove ha lavorato con DJ internazionali come Claptone, Ellen Allien, Sven Vath e Solomun.
Questi colossi sono le ispirazioni primarie per le sue produzioni e I suoi dj set. É inoltre resident al Tipic Club a Formentera, un club di fama internazionale.
Qui Isac lavora con DJ straordinari, tra cui Richie Hawtin, Carl Craig, Ilario Alicante, Dubfire, Marco Faraone, Ralf e molti altri. Si esibisce anche al Flower Power a Formentera.
La collaborazione più importante è nata in questo periodo, Isac si esprime dal vivo per conto di Cocoon, per F ** K ME I'M FAMOUS e per gli eventi Pervert. La sua arte è improntata nelle sue produzioni e nel tempo ha creato delle tracce molto interessanti.
Nel 2016 "The party" con Antony Poteat di Heartbeat (Media Records), "La bionda" e "Bassa Frequenza" per Data Tech di Big Mamas House e "Funk Bass" per Twentythree Records.
Nel 2017 prosegue la collaborazione con Heartbeat (Media Records), escono due tracce (Catalunya, Andale) e un EP (Guenda) che hanno raggiunto le prime posizioni di Traxsource.
Nel luglio 2017, Isac ha iniziato a collaborare con Federico Scavo per "Area 94 Records" con il brano Negrita. Isac è un DJ che cerca di trasmettere con le sue produzioni emozioni e sensazioni intense.
Vuole regalare a tutti I suoi ascoltatori, sempre, un vero e proprio viaggio sensoriale.
BIO ( INGLESE )
Born in Italy in 1981 and here he lives and works. He travels a lot for work and this allows it to be decisively influenced by the sound of the 90's. Finds its sound and its space in the house music / tech / deep house. Since 2017 he as owner the label Cocunà Records and Drope Records in London, United Kingdom.
He is a dj in various Italian and foreign locations.
Very important his presence as resident DJ at Haus 80's in Courmayeur where he worked with international DJs including Claptone, Ellen Allien, Sven Vath and Solomun. Since these could be inspired for his productions and his DJ set.
Now he is resident for Tipic Club in Formentera. This is an international Club. Here Isac work with international DJs including Richie Hawtin, Carl Craig, Ilario Alicante, Dubfire, Marco Faraone, Ralf and other big Dj. Furthermore in this season he work for the Official Flower Power in Formentera. Most important collaboration is born in this mounth, Isac play for the Cocoon party, for F**K ME I'M FAMOUS and for the Pervert events.
In Formentera has has worked for one of the island's most important restaurants, Chezz Gerdi.
In this winter season Isac is résident dj for the Club Haus 80's Courmayeur, the most important Club in the Alps.
His art is put in its productions and over time has created some very interesting tracks. In 2016 "The party" with Antony Poteat by Heartbeat (Media Records), "La bionda" & "Bassa Frequenza" for Data Tech by Big Mamas House and "Funk Bass" for Twentythree Records. In 2017 continues the collaboration with Heartbeat (Media Records), two tracks (Catalunya, Andale) that have reached the top positions of Traxsource.
In July 2017, Isac began collaborating with Federico Scavo's records "Area 94 Records" whit the track Negrita. His latest works in progress chasing a tribal sound and a rhythm that enters the heart and makes travel. Isac is a DJ who tries to convey with its productions emotions and sensations. He wants to offer tickets to a unique sensory journey for all his listeners.